Twin Cessna Market Report

The market for piston-powered Twin Cessnas over the past year, maybe longer, has been nothing short of blazing hot. If you've recently acquired your Twin Cessna or have been searching for something over the past year or more, than you're aware of what we all have been seeing. Prices are noticeably higher and inventory is noticeably lower, resulting in an environment where sellers are firmly driving the bus and the only way to even get your hands on a good Twin Cessna is to be patient and wait for an off-market deal, or take the risk on overpaying for something, potentially, not so great. 
As reported by General Aviation News, IADA (International Aviation Dealers Association), and many others, pre-owned aircraft values of all types are up anywhere between 13 and 30 percent, depending on the type of aircraft and who is reporting the data. This shouldn't be overly shocking given the basic principle of supply and demand, where all general aviation inventory is low but demand is very high. In IADA's 2021 third quarter market report, they also indicated that they believe there will be a continued uptick over the next six months in the pre-owned market. While IADA focuses on the heavier iron of the general aviation fleet, I still believe the trend applies to the Twin Cessna market. 
Diving deeper into IADA's market report, which uses a collection of metrics that are supplied from their members, you can see this trend in effect. They compared third quarter 2021 numbers against third quarter 2020 numbers, and it was obvious that 2021 saw even more activity. See the chart on next page.
Additionally, as mentioned, IADA and its members believe that across the pre-owned market in the coming six months, demand will continue to increase while supply continues to decrease. Obviously, they are also forecasting a continued increase in pre-owned prices due to this supply and demand problem as well. 
Utilizing what I've seen in the market over the last year or two in helping people buy and sell Twin Cessnas, I firmly believe these last two years have been some of the highest values since these aircraft rolled off the assembly line. Due to the pandemic, many people have realized the utility of general aviation, and comparatively to other models, they have realized the value of a Twin Cessna. Having the ability to fly yourself and meet your mission in a Twin Cessna brings extraordinary value in avoiding the airlines altogether. Whether it is the increased health risks or unpredictability of the scheduling, most of the buyers recently in the market are substituting something they used to use the airlines for, but now with a Twin Cessna aircraft.
I'll start by analyzing the 300 series and the 310 aircraft, specifically. The 310 has been in high demand for several years now, and finding a clean airframe with good engines has been rather difficult. This is mainly because the platform that the 310 provides is solid all the way around, being able to carry a great payload, offer more space than other aircraft in its class, and equipped with reliable powerplants. Additionally, the price points of these airplanes, generally speaking, makes it more attainable for many pilots who are looking for the security of twin-engine aircraft, but without the added maintenance and operating costs that turbocharging and pressurization can bring. Lastly, the 310 platform provides a refuge for many owners and prospective owners who are dealing with today's difficult insurance market. Because the 310 is unpressurized, has a lower gross weight, and has lower horsepower engines, the insurance companies consider these to be safer. While that may or may not be true, it does give an opportunity for those looking for basic med or a lower insurance rate a few more options. 
But they, too, have still seen a spike in prices, particularly over the past year, the prices of well maintained, later model 310Rs with decent
upgrades have crawled to a high mark of $250,000 or even more. And if you're looking for a Turbo 310 or one outfitted with IO-550s, the market has borne even more for nicely equipped models. Over the past few years, the best way to find a good 310 of any variant for a decent price is to work to find an aftermarket aircraft and prepare to be patient. Out of the ten 310s we have sold in the last two years, only a couple have made it to the market, and most have been sold off-market. 
While there is always high demand for the 310s and other non-pressurized Twin Cessna models, I have seen a particularly high rise in demand for the pressurized aircraft within our fleet recently. Over the last two years, but particularly in the last six months or so, there has been a large increase in interest for the larger aircraft in the fleet, such as the 414 and 421 models. According to the FAA, of the most recent registrations search, out of all Twin Cessna models registered, the 421C was the most common followed closely by the 340A. I firmly believe that this is driven mostly by the utility that these pressurized models can provide in their ability to meet a wide variety of missions for the price at which they are offered. The 340A, for example, equipped with RAM upgraded engines, has been a popular platform for pilots looking for two engines and pressurization but only tend to carry one to four people on a trip. Not only that, but many folks looking to transition out of their high-performance singles and into a twin-engine aircraft with pressurization are finding a home with the 340A. It provides a great transition into Twin Cessnas that allows younger pilots with smaller families a first step before moving into the 400 series. What we're seeing is that the 400 series is a perfect platform for many with growing families looking to travel with as much stuff as they can bring and are outgrowing the high-performance single, or unpressurized twins. With the useful loads between 1800 and 2200, great baggage areas in the nose, the 414s and 421s particularly fit the mission of many in the Twin Cessna market right now and have proved to be the most popular.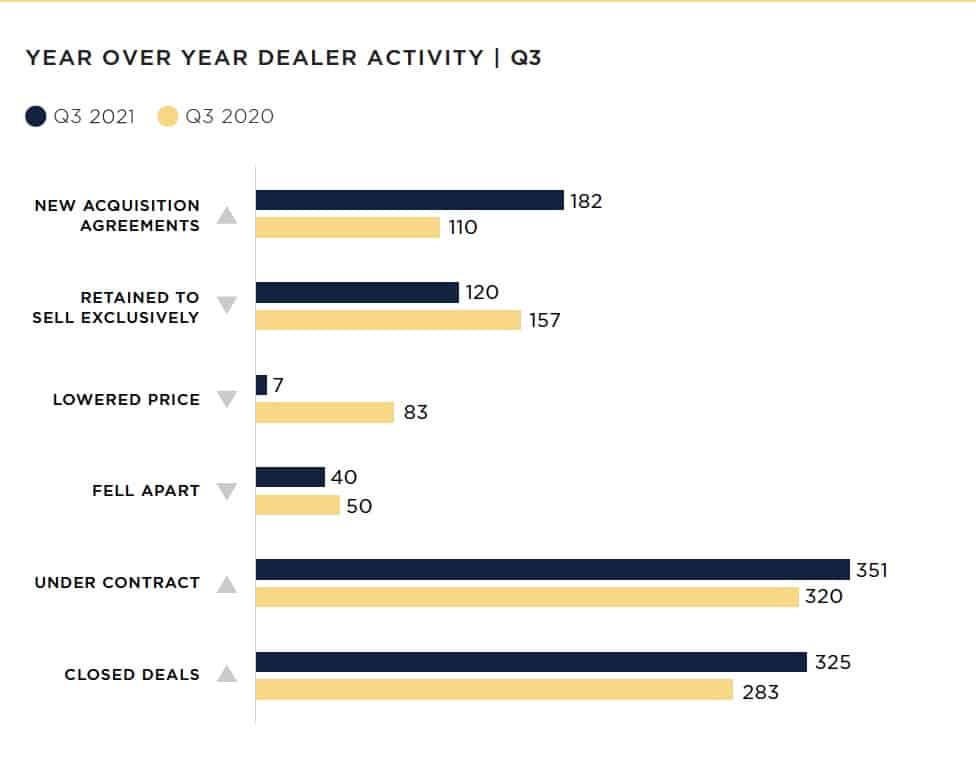 What does all of this mean for prices? Well, that's a good question and one that cannot be looked at simply. While a basic search on something such as VREF or Aircraft Blue Book says that the average retail prices have stayed relatively stagnant at anywhere between $130,000 for a 310 to around $350,000 for a late model 421C over the past couple of years, I believe there is much more to that story. Particularly in the last year or two as inventory has gotten very low, we have a seen a major spike in prices for the top-end aircraft. Please reference the numbers for high-end 310s discussed earlier in this article for evidence of this phenomena. But it's in every model. For example, a late model 421C with the trailing link landing gear, glass avionics, low-time engines, and new paint and interior will likely be well north of $500,000 and most likely closer to $600,000 plus. Not all that long ago, half a million dollars would buy you the nicest 421C on the market, and today, you'll get something nice but with a few things that will need to be done. This leaves buyers in a situation, struggling between the idea of either paying way more than they're expecting for something that is totally "done" or paying a hefty price for an airplane that still needs significant upgrades. And this has still not addressed the extremely important part of the buying process, which is determining if the airplane has been well maintained and is in good mechanical condition. 
While this trend is very high in the popular models, there is still hope for those who are looking for budget options in this market. There are a few models that have flown a bit under the radar and, in my opinion, offer a good value for what you're getting.
Specifically, I believe that the 414 (not A models) and the 421Bs have held great value for those looking for the performance capabilities of the pressurized 400 series aircraft. While many may be deterred by some of the differences between these models and their straight wing counterparts, keep in mind I'm specifically referring to best bang for your buck in today's market. Over the past year, the 414 and 421Bs have offered prospective 400 series buyers the options for similar performance and set up for half the cost. Those looking for a 414A would be able to find a nice 414 model with upgraded avionics, good RAM converted engines, and so on for between $250,000 and $300,000. For comparison, a similarly equipped 414A would be priced anywhere from $475,000 to $550,000 and potentially more. I don't say all of this to encourage everyone to go and search for a 414 or a 421B, because there are still many considerations that you will need to think about. Ask any Twin Cessna maintenance facility and they'll tell you the problems revolving around engine availability for a 421B right now, so they aren't for everyone and may not meet your mission. I simply want to remind folks who are more budget conscious and willing to take a bit of a different approach that there are still options out there. 
While things are tough in the market now, I do want to give everyone some encouragement and advice. Just like most things in our industry, and the world right now, I believe taking your time and doing your due diligence will result in a better outcome in the end. With things the way they are, I encourage those who are in a hurry to find an airplane to reconsider your timeline and be patient. It often costs much more in the end to find the first airplane out there than it does to wait for the airplane best suited for you. And this is certainly true of an airplane that isn't fully vetted by those who are knowledgeable. Additionally, utilize the resources of this group and work with someone knowledgeable on this market to find the right aircraft. The Twin Cessna Flyer has many partners, friends, and advocates who are extremely knowledgeable and available to help you. Finding the right partner to assist in your search can potentially save thousands of dollars in the long run. 
Folks like Jerry Temple and his team at JTA Aviation have decades of experience in this space and can help you avoid making a costly mistake.
Going forward, I believe that the Twin Cessna market is going to continue to stay relatively in demand. These aircraft have always been about the only option in this segment of the market, given what they can do for their price. In my opinion, there still isn't a better option out there for the price and I don't see one coming on the horizon anytime in the near term. This means that the value of these aircraft is going to continue to hold relatively at the same rate, even if supply and demand change. So, if you're currently thinking about selling your airplane, now's the time to do it. If you're looking to buy, be prepared for the current conditions. Lastly, if you're a Twin Cessna owner not looking to buy or sell, you should be encouraged that your airplane's value, barring any major events, is staying strong and continues to be a fantastic value and a great investment.