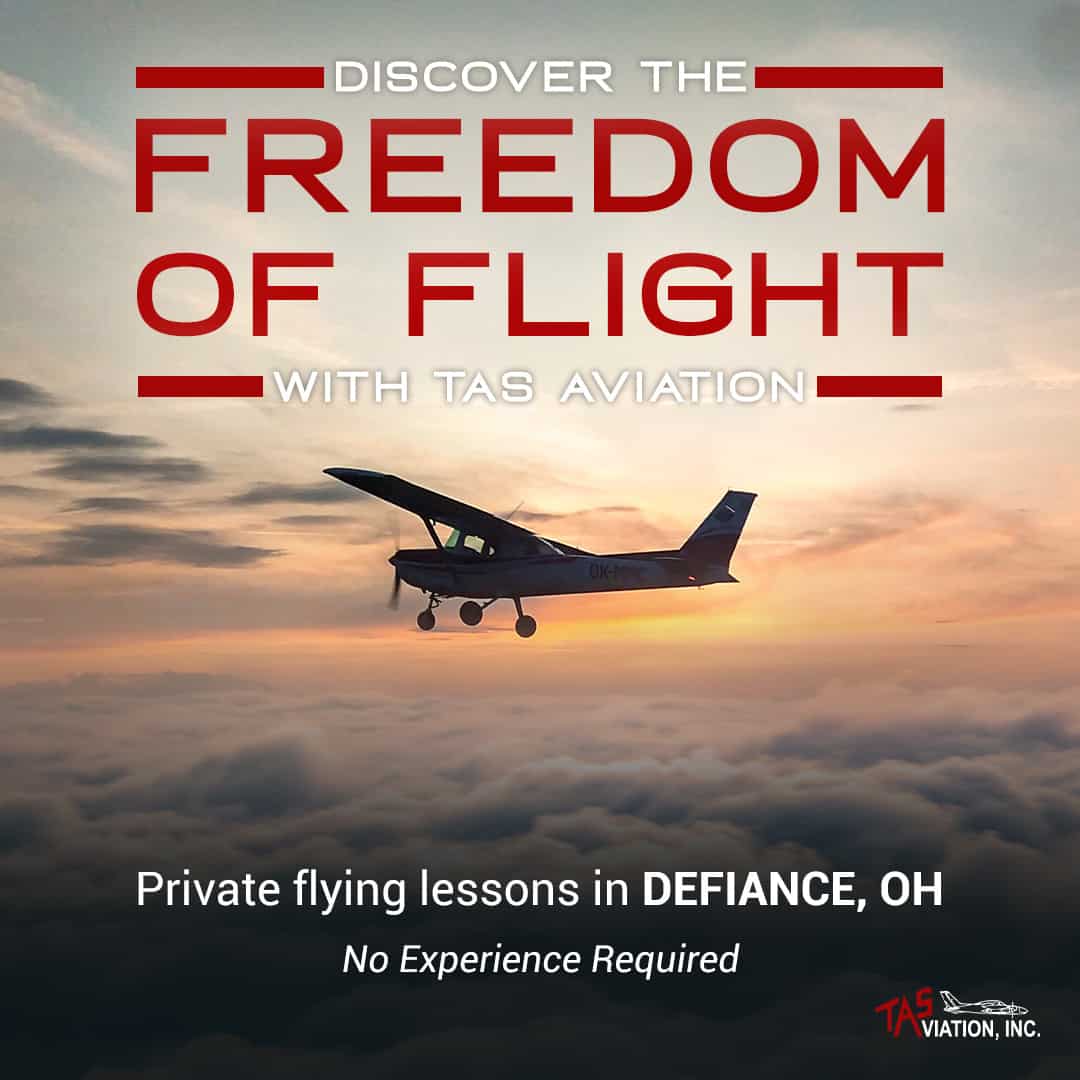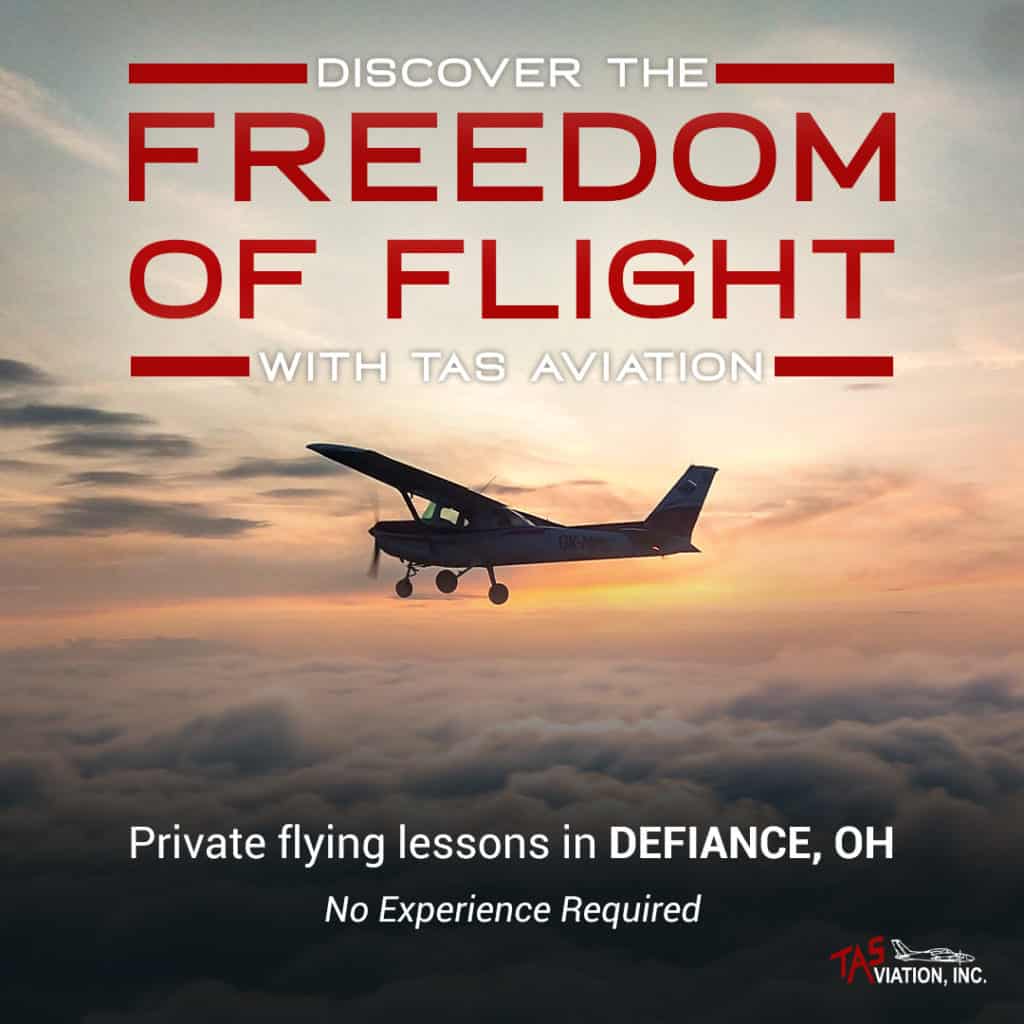 the Discovery Flight package
Cost: $150.00
Flight Instructor: Tanner Fernando
Experience the freedom of flight by taking to the air with our Discovery Flight Package. This introductory offer includes 30 minutes of ground instruction, 1 hour of flight time, and your own log book.
This is a fantastic way to experience the exhilaration of flight and determine if our Private Pilot Program is right for you.
30 minutes of ground instruction
1 hour of flight time
Log book entries
Safe & reliable aircraft available
Useful load – 495 pounds
Fuel Burn – 5 gallons/hr
Useable fuel – 22.5 gallons
Endurance – 3 hours w/reserve
Seats – 2
Airspeed – 90 KTAS
Horsepower – 100
A Private Pilot Certificate is needed in order for someone to carry passengers in an airplane they are controlling.  Often known as a license to learn, it is the first step someone needs to pursue an aviation career or the dream of flying you and your loved ones around.  With our private pilot curriculum at TAS Aviation, we have designed a quick and safe way for any student to receive their private pilot license. No matter what your goals are in aviation, we will help you with achieving them and work with your schedule and skill level.  
By keeping up with our training program, we will help you receive your private pilot certificate and your dream of being able to fly an airplane with confidence.  If you are interested in what TAS Aviation provides or have any questions, please contact us at the bottom of this page.
Private pilot requirements:
Valid Student pilots license and third class medical or greater
17 years old
read, speak, write, and understand English
70% or better score on the private pilot aeronautical knowledge test.
Minimum Aeronautical Experience:
40hrs of flight time including
20hrs of dual instruction
3hrs of cross country flight training
3hrs of night training including
1 night cross country of 100nm or more
10 take offs and 10 landings to a full stop at night
3 hours of simulated or actual instrument time
3 hours of training in the preceding 2 calendar months in preparation for the practical test
10hours of solo flight time
One solo cross country flight of 150nm total distance with full stop landings at three airports and one segment of the flight with a straight line distance of at least 50nm between take-off and landing.
3 full stop landings at a towered airport
Our Instrument Rating program will have you safely operating an instrument certified aircraft in instrument meteorological conditions.  This is a rating that is added to your private or commercial certificate.  Without this rating, a pilot cannot climb through a cloud layer and is limited to the days that they can safely operate an airplane due to weather.  With an instrument rating you will become a safer pilot.  An instrument rating will allow you to better understand weather and how to predict its movements, fly the airplane with increased accuracy and confidence, understand the instruments better and develop quick recognition of when an instrument fails, save on insurance cost by 25%, and receive better job opportunities as a commercial pilot since experienced instrument rated pilots get selected over those with less experience in instrument meteorological conditions.  
Let us help you become a safe and proficient pilot while you train to fly in and above the cloud layer.  If you are interested in what TAS Aviation or have any other questions, please contact us at the bottom of the page
Hold at least a current Private Pilot Certificate
Be able to read speak write and understand the English language
70% or better score on the Instrument Knowledge test
Minimum Aeronautical Experience:
At least 50 hrs of cross country flight time as Pilot in Command

A total of 40hrs of simulated or actual instruments time on the area of operations listed in 61.65(c)
At least 15 hours of instrument flight training from an authorized instructor in the airplane category for the instrument rating sought
At least 3 hours within two calendar months in preparation of the instrument practical test
a cross country of under instrument flight rules that consists a distance of 250nm along airways or ATC directed routing, an instrument approach at each airport, and at least three different types of instrument approaches.
If you have questions about any of our programs or are ready to book your next flight experience, please use the form below and a member of our team will be in touch with you shortly.